May 20 2022
The Complex mod has come to an end, and a new exciting project called ERA ONE is currently in developement.
www.eraone.co.uk
www.teamcomplex.co.uk
Steam Page
Stay tuned for updates on Era One's progress and exciting developments from Team Complex!
Era One, is an innovative game set in space where the player can create his own fleet from scratch. Beginning with your primary core ship or base, it will be possible to create a variety of capital ships, stations, floating bases and even cities. This is made possible by the use of modules (we can call them cubes or bricks) which, when assembled together in 3D, bring form and function to the ship or base. There will be various types of modules and each one will have a specific function. For example, the basic modules will only be used to create the ship's structure, or to decorate it and make it unique (there are many variants, which can also be introduced in the future). Meanwhile, dedicated modules will be for the loading, unloading and storage of resources, to the production of energy, hangar modules for the production of ships from fighters to cruisers to battleships, or modules for the management of your population, and finally various offensive and defensive weaponry and subsystems. The aim of the game is to adapt and survive, to resist an increasingly challenging enemy (AI or human). If we were to frame Era One in a genre we can define, we would say this is a spaceship builder and survival game in an RTS environment...
October 7 2021
Complex EVO - dev. build 47 available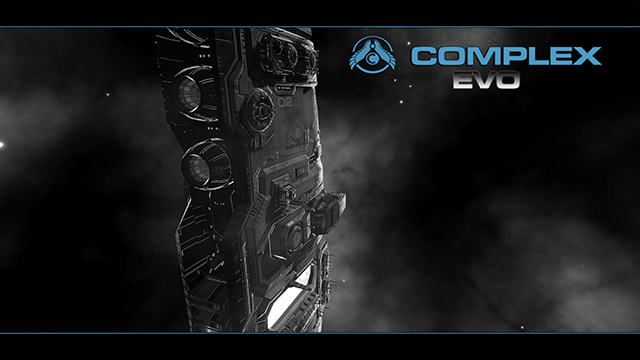 July 20 2018
The Complex 13 series is available
Beghins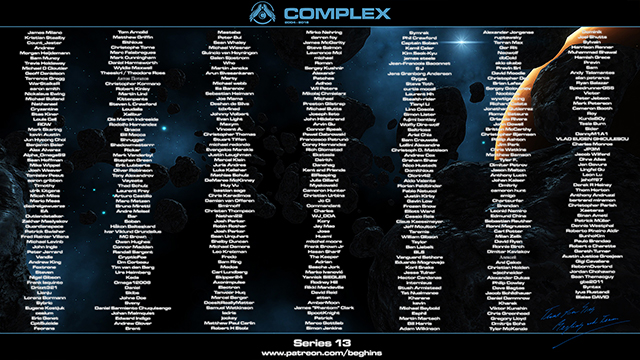 March 01 2015
Homeworld Remastered Collection, finally, has ben released, you can
buy and download
it through Steam.
It's really a
top rated game
by critics and users!
From
www.homeworldremastered.com
"The Homeworld games have been painstakingly re-mastered with key members of the original development team and taking critical influence and assistance from the passionate fan community. The Homeworld Remastered Collection introduces Relic's acclaimed space strategy games Homeworld and Homeworld 2 to modern players and operating systems using the newest sophisticated graphics rendering technology, plus a fully remastered score and new, high fidelity voice recordings by the original actors.
As a free bonus, this collection also includes original, non-remastered versions of Homeworld Classic and Homeworld 2 Classic, preserving the purest form of the original releases with compatibility for modern operating systems.
By purchasing the Homeworld Remastered Collection, you'll also receive free access to the Homeworld Remastered Steam Multiplayer Beta at the time of release. The competitive multiplayer modes for both Homeworld and Homeworld 2 have been combined into one centralized mode that will allow you access to all content (races, maps and game modes) and all improvements, features and technology from both games, allowing you to play unlimited competitive multiplayer space battles on an epic scale.
"
The new engine will provide full support for modding, the Complex Team has been involved in the development of Homeworld Remastered and actually many things are on the way to ensure the best quality of the Homeworld Series.
Complex is the advanced game modification based on
Relic Entertainment's
Homeworld 2 game engine, it aims to represent the space combat experience and it does since 2004; Complex is free of any business directive, developed with passion and hard work, for experienced RTS players.
In a world of simplified games often under pressure to do well commercially, our challenge has been to create this ambitious project, for those who want more depth from a modern videogame.
Complex series, actually counts more then 5.000.000 downloads and up to 5000 contacts per days.
12/22/2013
COMPLEX 9.1 RELEASED

01/10/2011
Complex is in the ModDB
Hall Of Fame
, it's one of the best mods of all time, absolutly the best on its genre.


"Homeworld 2 Complex truly is a great, complete, memorable and incredibly fun game. This is emphasized and demonstrated as Complex sits up there right alongside more publicly-known legends" "Complex did, and still does, what no game has made before, and gives players an extremely deep and fun strategic game by making the player think and see far beyond the scope of a normal RTS - ship crews, ship officers, morale, resource acquisition, research, deployment, mobilization, combat experience, ship customization, chain of command, and many other elements that make the player truly feel like he's leading a space fleet were but the first things that awed me and many others when we first played this mod. Complex 8 promises to go even further, and who knows what else Beghins (and his team) will come up with later on. What makes Complex truly shine is that even with the staggering amount of gameplay elements and features, all of it is relevant; nothing is superfluous, every little detail count, every thought is important, every option should be considered. No other game that has attempted to implement nearly this much depth has ever managed to keep everything relevant and interesting."