Complex is the advanced game modification based on
Relic Entertainment's
Homeworld 2 game engine, it aims to represent the space combat experience and it does since 2004; Complex is free of any business directive, developed with passion and hard work, for experienced RTS players.
In a world of simplified games often under pressure to do well commercially, our challenge has been to create this ambitious project, for those who want more depth from a modern videogame.
Complex series, actually counts more then 5.000.000 downloads and up to 5000 contacts per days.
12/22/2013
COMPLEX 9.1 RELEASED


Complex is in the TOP 100 list at "Mod Of The Year 2013", Vote for us!

01/10/2011
Complex is in the ModDB
Hall Of Fame
, it's one of the best mods of all time, absolutly the best on its genre.


"Homeworld 2 Complex truly is a great, complete, memorable and incredibly fun game. This is emphasized and demonstrated as Complex sits up there right alongside more publicly-known legends"
"Complex did, and still does, what no game has made before, and gives players an extremely deep and fun strategic game by making the player think and see far beyond the scope of a normal RTS - ship crews, ship officers, morale, resource acquisition, research, deployment, mobilization, combat experience, ship customization, chain of command, and many other elements that make the player truly feel like he's leading a space fleet were but the first things that awed me and many others when we first played this mod. Complex 8 promises to go even further, and who knows what else Beghins (and his team) will come up with later on. What makes Complex truly shine is that even with the staggering amount of gameplay elements and features, all of it is relevant; nothing is superfluous, every little detail count, every thought is important, every option should be considered. No other game that has attempted to implement nearly this much depth has ever managed to keep everything relevant and interesting."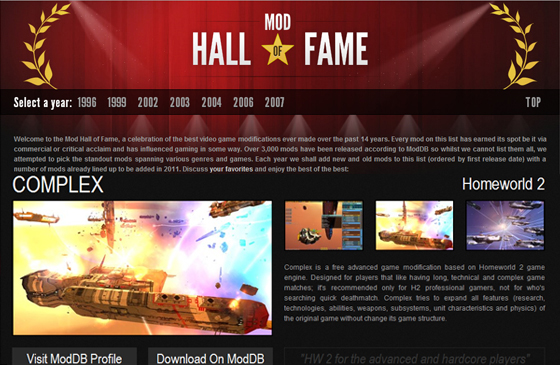 Thanks to everyone who's following Complex for so long time, Beghins.